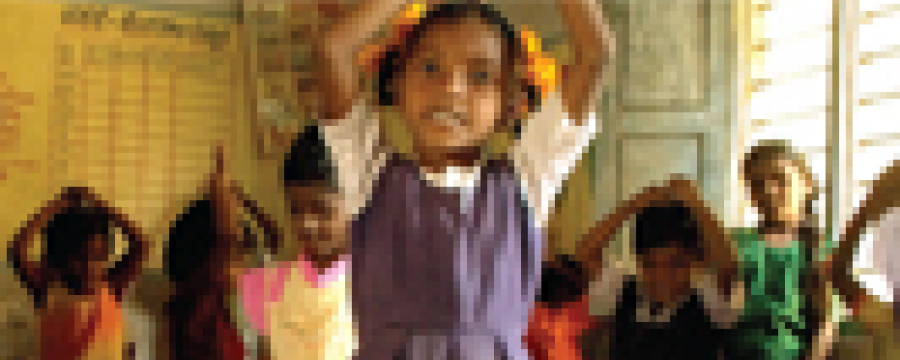 One of the core objectives of Young Lives is to use our evidence on the causes and consequences of childhood poverty in order to inform the development of better social policy for poor children. We work with partners to engage with, and influence, policy and practice through a mix of broad communication and active engagement.

The timeframe of the Young Lives research mirrors that of the Millennium Development Goals and the global targets of the Education For All commitment. By demonstrating the multidimensional nature of childhood poverty, Young Lives is able to highlight the vital interconnections which are often missed and to challenge policy assumptions about children?s lives.

From addressing malnutrition and its impact on children?s development, to improving education quality, a consistent message arising from the Young Lives research is that there are wide differences in the circumstances and opportunities experienced by different children and deprivations in one area of children?s lives may influence outcomes in another. A focus on equity and creating an enabling environment for children can help to improve their broader outcomes and their life-chances.
What?s new
Changing Children's Lives: Opportunities and Risks: Our synthesis paper argues that creating a supportive environment for children's development requires tackling the structural causes of disadvantage, with a particular focus on communities where children experience multiple disadvantage.
What Inequality Means for Children: Understanding how poverty and inequalities affect children is central to understanding the impact of the MDGs and development of the post-2015 agenda. 
Growing up with the promise of the MDGs: Save the Children published a new paper by Young Lives to coincide with the UN High-Level Panel meeting in Bali earlier this year. Understanding children?s perspectives is essential in shaping polices, particularly for those seeking to deliver on the post-2015 agenda.
Putting Children at the Centre of Policy Debates: Poverty is best understood as a multidimensional concept ? there are different, interacting elements which shape the extent and the impacts of poverty on children as they develop.