Early childhood development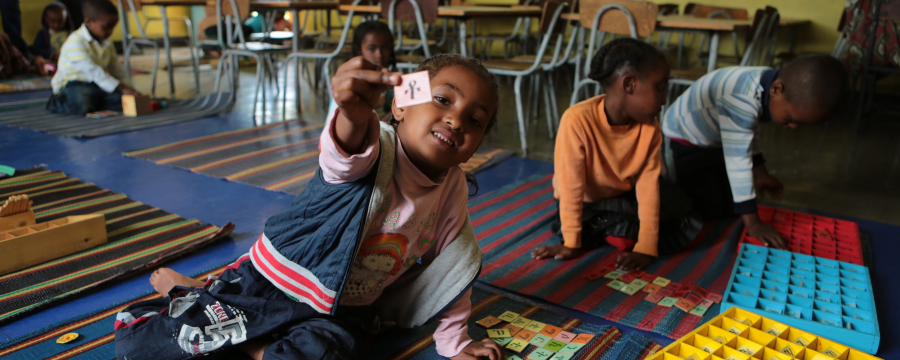 In recognition of the fact that the first 1,000 days of a child's life, starting from conception, are key for her long-term outcomes, governments across Young Lives countries have tried to develop policies that will ensure access to nutrition, water, sanitation, healthcare and early learning programmes for marginalised groups during this period. However, as in the rest of the world, disadvantaged children in Young Lives countries are less likely to benefit from early childhood programmes than their better-off peers. Minority groups are especially at risk, because of language and cultural barriers.
Agreement on the Sustainable Development Goals signals that early childhood development (ECD) will be a priority focus for the twenty-first century. Explicit mention is made in Target 4.2 which states that by 2030 countries should: 'ensure that all girls and boys have access to quality early childhood development, care and pre-primary education so that they are ready for primary education'. But SDG commitments to ECD are much broader than this education-focused target. Young Lives believe that strengthening early childhood development is key to achieving at least seven of the Sustainable Development Goals goals, on poverty, hunger, health (including child mortality), education, gender, water and sanitation, and inequality.
Latest research: Early childhood development
You may be interested in
our other key documents, blogs, presentations, news and films