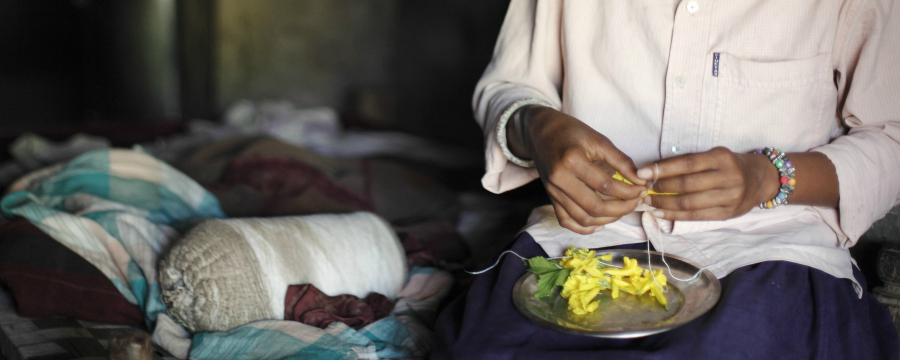 Across all Young Lives countries, both young people and their parents now believe it is acceptable to marry later and delay childbirth for economic and health reasons. However, while the rise in schooling is enabling more young people to access information about reproductive health, many girls are still entering into early marriage and childbearing, despite the association with higher infant and maternal mortality, health risks due to physical immaturity, and higher overall fertility.
By the age of 19, over a third of girls in India are already married, and in both India and Ethiopia, many girls are still marrying well below the legal age of 18. Early childbearing is also still prevalent; nearly a quarter of girls in Peru have had a baby by the time they are 19. In other Young Lives countries, girls from poorer households and rural areas are most likely to enter into early marriage and childbearing, and in Ethiopia and India, girls whose mothers have less education, continuing the cycle of poverty.
International attention has focused on the risks to children and young people from traditional practices that are harmful and violate their rights. In Ethiopia, for example, early marriage and female genital mutilation (FGM) are now both against the law. However, moves to abolish these practices have encountered resistance, as both were traditionally seen as a way of protecting girls and securing their future through a good marriage by keeping them safe from abduction, as well as sexual activity and pregnancy outside marriage.
In 2016 Young Lives is carrying out field research in both Ethiopia and India to look more closely at the drivers of early marriage. By exploring young pathways to marriage and parenthood we can contribute to the policy debates about how best to address not just early marriage but the concerns of adolescent girls and boys in their transitions to adulthood.
Latest research: Early marriage and FGM
You may be interested in
our other key documents, blogs, presentations, news and films