You may also be interested in

Do Boys Eat Better than Girls in India?
This paper examines gender inequalities in the quality of children's diet, as defined by dietary

Dietary Diversity in the Everyday Lives of Children in Andhra Pradesh and Telangana, India
This paper investigates young people's and their caregivers' experiences of food insecurity, diet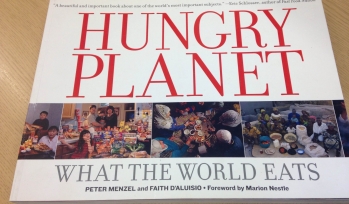 Blog: Food for thought on World Food Day
Brief biography
Elisabetta obtained her PhD in Development Economics from the University Roma Tre in Italy where she focused on the measurement of multidimensional phenomena, particularly food security and childhood poverty. The suite of indicators she developed during her PhD is now being used by FAO in order to track  global progress around food security.
Before joining the Partnership for Child Development at Imperial College London in July 2014, Elisabetta worked at Young Lives as a research assistant. She has also worked as a consultant for the FAO Statistics Division in Rome and UNDP Regional Bureau for Africa on food security.
She teaches modules on Poverty:concepts and measures and Food Security in the Bsc in Global Health and in the Masters in Public Health at Imperial College London and at the Masters in Human Development and Food Security at University Roma Tre.