Funding for a comparative study of young marriage and parenthood in Ethiopia, India, Peru and Zambia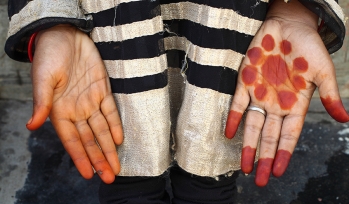 We are delighted to announce that we have received funding from The International Development Research Centre (IDRC) in Canada for a new programme of comparative research examining young marriage and parenthood.
This programme of work, which will run until early 2020, builds on the wealth of longitudinal data on child marriage and young parenthood across Young Lives study countries including India (in the states of Andhra Pradesh and Telangana) and takes this forwards in Ethiopia, Peru and now in Zambia.
Young Lives at the University of Oxford will implement the research in collaboration with some fantastic partners: Child Frontiers, the Ethiopia Centre for Child Research (ECCR), Ethiopia Development Research Institute (EDRI) with whom Young Lives is already partnered, and with GRADE in Peru (another long-standing collaboration).
The study is borne out of a perceived gap in substantive comparative work examining the different manifestations, experiences and impacts of child marriage in different settings, as well as a lack of evidence on what shapes experiences, choices and relationships in the early years of marital life. The study seeks to respond to these gaps with a crucial contribution to the growing body of information around child marriage globally.
In practice, the research aims to deepen understanding of the experiences of children who marry and who become parents, what the predictors of and motivations for child marriage and parenthood are, and wider implications on gendered livelihoods and on sexual and reproductive health for breaking intergenerational cycles of poverty and gender inequality.
Over the course of the next two and a half years, the research will generate new qualitative data from the perspectives of children, youth, families and communities to inform effective policies to address child marriage and parenthood. In order to do so, ongoing engagement with key national and international actors will be at the core of this study to amplify the relevance of our findings and impact of the rigorous evidence base. For updates on the study, please follow #YLChildMarriage and @yMAPStudy on Twitter.