Household and child survey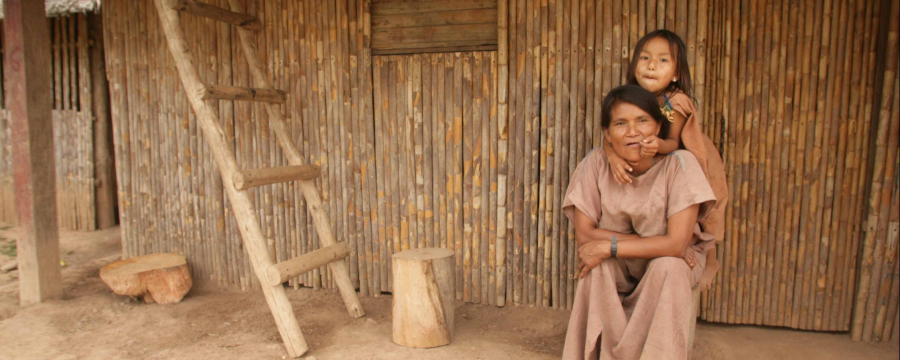 At the heart of Young Lives is a survey of the 12,000 children and their families conducted every three years. The survey consists of three main elements:
A child questionnaire
A household questionnaire
A community questionnaire.
The household data we gather is similar to other cross-sectional datasets (such as the World Bank's Living Standards Measurement Study). It covers a range of topics such as household composition, livelihood and assets, household expenditure, child health and access to basic services, and education. This is supplemented with additional questions that cover caregiver perceptions, attitudes, and aspirations for their child and the family.
We also collect detailed time-use data for all family members, information about the child's weight and height (and that of caregivers), and test the children for school outcomes (language comprehension and maths). An important part of the survey asks the children about their daily activities, their experiences and attitudes to work and school, their likes and dislikes, how they feel they are treated by other people, and their hopes and aspirations for the future.
The community questionnaire provides background information about the social, economic and environmental context of each community. It covers topics such as ethnicity, religion, economic activity and employment, infrastructure and services, political representation and community networks, crime and environmental changes.
The questionnaires are developed specifically for each survey round, to capture the changes in household circumstances and the children's lives as they grow up. In each case, a core questionnaire is produced and used across all four study countries, with specific questions and sections added by each country team to capture information of particular relevance in that country. In particular, these sections cover the reach and impact of government policy and programmes.
The household and child survey is complemented by the school survey and in-depth qualitative longitudinal research with some of the children.
Young Lives survey data and questionnaires from all four study countries are publicly archived with the UK Data Service.
Copyright and Acknowledgement
Please note that in some sections of the Young Lives questionnaires we have used pre-existing tools and measures and the copyright for these materials rests with other organisations. These include:
Self Reporting Questionnaire (SRQ-20) (used in Round 1 child questionnaire, Younger Cohort): Non-copyright tool developed by the World Health Organization to screen for psychiatric disturbance, especially in developing countries.
Strengths and Difficulties Questionnaire (SDQ) (used in Round 1 child questionnaire, Older Cohort): The Strengths and Difficulties Questionnaires, whether in English or in translation, are copyrighted documents that may not be modified in any way. Paper versions may be downloaded and subsequently photocopied without charge for non-commercial purposes.
Raven's Coloured Progressive Matrices (CPM) (used to test learning outcomes): Copyright: JC Raven Ltd/Harcourt Assessment.
The Peabody Picture Vocabulary Test (PPVT) measures receptive vocabulary and has been used in some rounds with both Younger Cohort and Older Cohort children. The third version (PPVT III), developed by Dunn and Dunn (1997), was used in Ethiopia, India and Vietnam, adapted from English into local languages. For Peru we used the Spanish version of the PPVT-R (revised version of the first version of the PPVT) developed by Dunn, Padilla, Lugo and Dunn (1986). Copyright: Pearson Education Limited.