Marriage and fertility rate
Explore the marriage and fertility rate among our Older Cohort (born in 1994/95):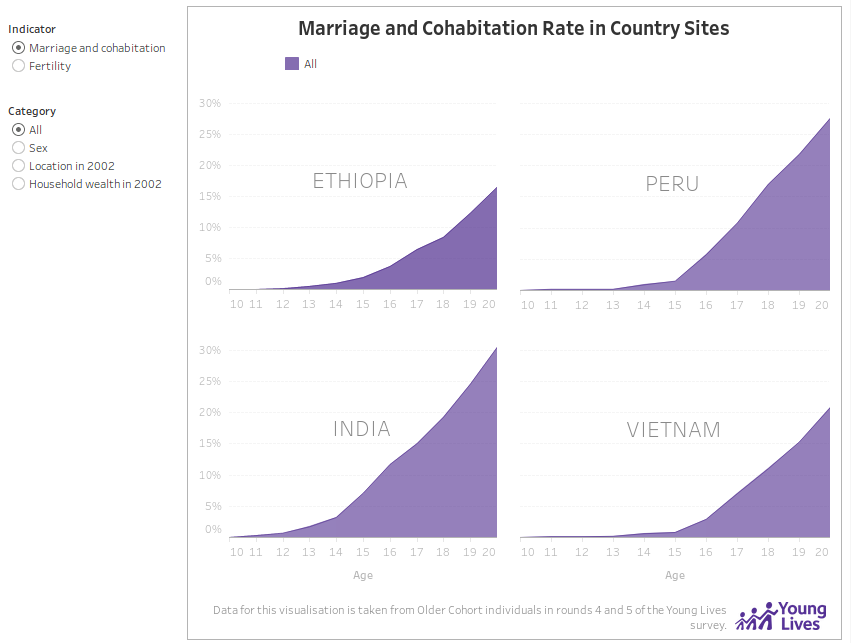 This visualization captures individuals from our Older Cohort who have ever been married or cohabiting (who have had a child) by age. The area charts are presented by country sites and can be visualized by sex, location and household wealth. Note that we have not collected information on cohabitation in India because couples are not routinely found living together unless they are legally coupled (i.e. married). For information on how we define these variables, please find our data dictionary here.
For our latest research on young marriage, parenthood and beyond, see younglives.org.uk/content/marriage-and-parenthood #YLMarriageandParenthood