You may also be interested in

What Can Longitudinal Research Tell Us About Children's Life-chances?
Most research used to gather household-level information in low-income countries is cross-section
What Can Comparative Country Research Tell Us About Child Poverty?
We are frequently asked why Young Lives is conducting research in four countries, and why specifi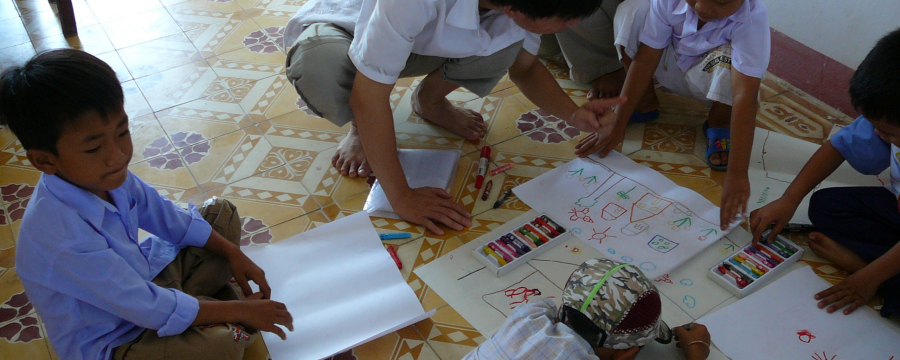 Young Lives is the first multi-disciplinary longitudinal study of childhood poverty to be carried out in more than one developing country. 
Through a household and child survey  and school survey  interspersed with qualitative longitudinal research we are collecting a wealth of information not only about the children's material and social circumstances, but also their perspectives and aspirations, set against the environmental and social realities of their communities.
The fact that our work spans 19 years in the lives of these children – covering all ages from early infancy into young adulthood – means that we are also able to examine how children change over time, whether growing up in rural or urban contexts, poor or not-so-poor areas, in large families or as migrants, and a variety of other factors.
Drawing on the practical experiences of our research teams, we have produced a Research Methods Guide which aims to document and share some of the lessons we have learned along the way. This includes our work on research ethics and research reciprocity.
Our Technical Note series covers sampling, attrition and tracking, selection of research tools, piloting and research design, as well as background literature reviews.
Survey Design and Sampling Fact sheets
Ethiopia Survey Design and Sampling

India Survey Design and Sampling

Peru Survey Design and Sampling

Vietnam Survey Design and Sampling