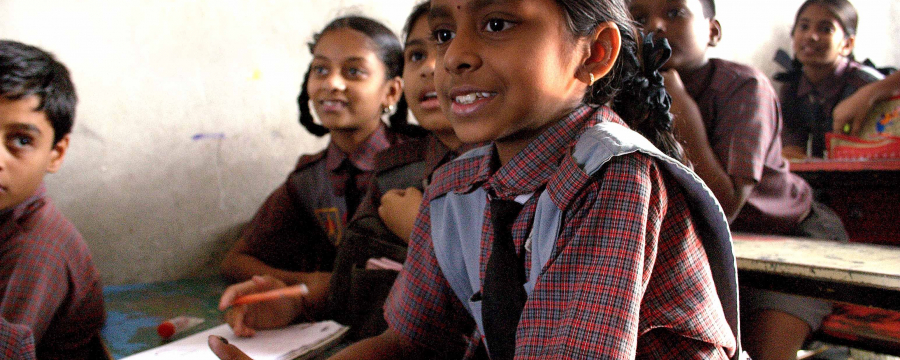 Impressive progress has been made in recent years in terms of access to and enrolment in basic education. However, much less evidence is available on the levels of learning achieved and on the closely related issues of school quality and effectiveness. Young Lives' primary school surveys (conducted between 2010-2013), help to address this gap, offering robust evidence on the school, teacher and pupil factors that contribute to pupil learning and progress.
In each country context, the design of these primary surveys has varied according to national policy priorities and concerns. In Ethiopia and Vietnam, the innovative value-added design of these surveys has generated a unique evidence base on primary school effectiveness in Grades 4 and 5. In India, the focus on linking to the household data and unpicking the differences between government and private schools has made a significant contribution to the 'low-fee' private schooling debate. In Peru, the survey tracked the main Young Lives cohort to their schools has facilitated analysis on opportunities to learn, pupil backgrounds and school types, exploiting the link to the rich longitudinal household data.
In 2016-17, Young Lives will conduct school effectiveness surveys in Ethiopia, India and Vietnam, focused on issues of secondary education. Read the team's latest blog on early findings here.
As access to basic education approaches universal levels in many developing countries, and concern shifts towards the ways in which schooling adequately prepares young people for further education and training or entry into the labour market, research into secondary education is increasingly important. The surveys will adopt a 'value-added' approach, conducting assessments of core competencies at both the beginning and end of the school year to examine the effectiveness of school systems. The resulting data will offer powerful opportunities to understand the country, community, school, teacher, and pupil factors that contribute to effective schooling.
Latest research: School effectiveness
You may be interested in
our other key documents, blogs, presentations, news and films