Video: A case for longitudinal research in development studies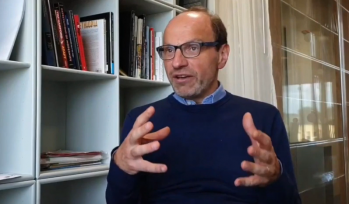 We have produced a video of an interview with Stefan Dercon, former Chief Economist at the Department for International Development and Professor of Economic Policy at the University of Oxford, in which he discusses his experiences of longitudinal research. Stefan has been involved with at least seven longitudinal studies, one of the first being a major 20-year study that started in the early 1990s, and followed 1500 families in 15 rural communities across Ethiopia.
In this video Stefan shares what he learned about doing longitudinal research, and the value such studies bring to understanding social shifts and providing evidence to support policy decisions.
You can watch the video below, or on our Young Lives YouTube channel.