"She worries like an adult": the impact of family disability for children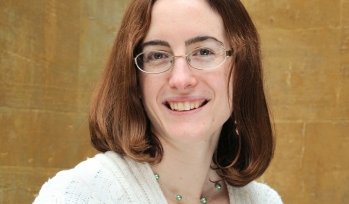 Today marks the launch in Vietnam of UNICEF'€™s annual State of the World'€™s Children report, which this year focuses on children with disabilities. This is the first global report to examine the discrimination and exclusion faced by an estimated 93 million children (or 1 in 20 of those aged 14 or younger) living with moderate or severe disability and to explore how to build more inclusive societies.
In our own interviews with children and their caregivers, Young Lives has learned how disability intersects with, and compounds other forms of exclusion, such as poverty, ethnicity and location; the financial and time costs associated with disability; and the importance of accessible services.
Take for instance, Y Thinh who is 16 years old and from the Cham H'€™Roi ethnic group in Vietnam. His mother explained how his poor vision hampered his ability to learn at school:
"When he was a little boy and he was learning to walk, he walked into a boiling kettle, and half of his body was scalded by hot water. He was taken to hospital and given a lot of medicines, and then he tried to walk again. Then he was disappointed for that, he didn'€™t want to go to school. He was a bit slower than others. At school he found hard to keep up with other classmates."
Last year Y Thinh left school. He described how he got into many fights with other children who bullied him because of his ethnicity. Y Thinh says that another boy "mocked me for being 'an ethnic' and punched me with his fist." Fed up with the continued bullying and struggling with '€˜sore eyes'€™ Y Thinh explained: "I couldn'€™t digest the lessons. So I felt tired of learning." Y Thinh needs glasses but his family have not been able to buy them for him.
We see how disability impacts on children'€™s lives directly, but also indirectly through disability in the family and its impacts. Teje is 11 years old and lives in southern Ethiopia with her four siblings and parents. Her father developed mobility problems which prevented him working as a mechanic. Teje felt that the family's economic situation has deteriorated and was worried that the household situation may impact on her schooling, adding that money "means nothing without education." Teje'€™s mother compared their current life with the past: "Our children were well fed and educated back then. My husband retired early so I have to go to work at 4am and work until late at night to support our family." She described the impact on her daughter: "She worries like an adult."
The UNICEF report highlights the importance of an inclusive environment for children with disabilities, such as in education, health and other services, as well as supporting their families. This is not only children'€™s right but has a transformative potential. Sarada is 15 and lives in rural Andhra Pradesh. She described how her disability affects her daily life:
"I cannot walk very far. Even when I walk from here to the bus stop, my leg hurts a lot. I keep telling myself that I will get used to the pain and I have to bear it. On Sundays if I go out walking, my leg starts to hurt a lot. Or if I lift the water pot too many times, or do the same work repetitively, it aches so much that I can't sleep at night."
However through the support of an association for people with disabilities she has been able to receive extra classes and information on her rights. She has also received a government scholarship. She has big dreams for the future:
"My main ambition is to become a lawyer. I have been thinking about it since 8th grade. Even when girls accomplish great things, the world still treats women as slaves and looks down on them. .. If I become a lawyer, I can help women when they face problems. It will change our society for the better."
This reinforces the key message of the UNICEF report: '€˜see the child before the disability'€™ as a matter not only of rights and equity, but for the benefit of all.