Endeavours to improve adolescent lives: a range of South Asian evaluations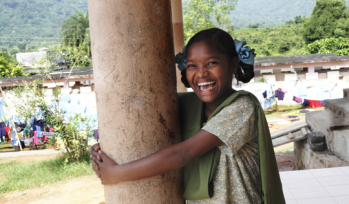 Did you know that 2015 was apparently International Year of Evaluation?! With all the bright lights and big names around the adoption of SDGs and Global Goals as well as the closing of the MDGs, this got lost in the floodlights. But for development practitioners and researchers involved in strengthening national evaluation capacities, a number of significant events and initiatives took place away from the bright lights. At the end of the year I attended The Community of Evaluators – South Asia (CoE-SA) Conclave in Kathmandu, Nepal. The primary theme of the gathering was 'Building bridges: Use of Evaluation for decision making and policy influence' focusing on four key areas: use, participation, equity, and gender. As part of the gathering, International Initiative for Impact Evaluation (3ie), and UNICEF, organised a day long workshop on "Improving Adolescent Lives in South Asia: A Learning Lab Perspective".
Adolescents and youth make up 20 per cent of the population in South Asia, yet they have little power in decisions affecting their lives and have limited access to information on issues that shape and influence their lives. And we, as researchers and practitioners, are not always aware of all the impact evaluations and reviews of adolescent programmes that take place. We need to know what works best in addressing the issues facing South Asian young people today – whether that is youth empowerment, early marriage, violence, school enrollment, youth skills or sexual and reproductive health.
3ie began by laying out the context of adolescents' lives in South Asia, the main problems faced by them, the key factors influencing their lives; and highlighting the best programmes focused on young people and adolescents. UNICEF shared their interventions in South Asian Region including their Programme on Adolescents in Afghanistan and Pakistan which focusses on increased schooling, delaying marriage and delaying pregnancies. Unlike many other programmes of UNICEF, this programme on adolescents consciously and diligently merges convergent and complementing activities of the various divisions of UNICEF - Child Protection, Education, Health and Communications to reflect the growing complexity of an adolescent's life.
Breakthrough India shared their learning on their early marriage campaigns in Bihar & Jharkhand. Their randomized control trial (RCT), set to rigorously evaluate their impact over the length of the campaigns revealed that nearly 90% of respondents believe early marriage has negative consequences and yet nearly 70% of women among them were married before the legal age of 18. Breakthrough's research- driven interventions therefore aim to 'help action match perception'. Different methods of communications (participatory theatre, helplines etc) are adopted within different interventions and scalability is always kept in in mind - maintaining quality as the non-negotiable aspect, maintaining cost-effectiveness and ensuring larger reach & wider coverage. Breakthrough also emphasised how important it is to work with the government system and investing in the skill & capacity development of the front-line workers, in order to ensure continuity and sustainability.
CREA, highlighted last year in the Guardian for their work shared information on their programme, 'It's My Body', (which advances sexual and reproductive health and rights of adolescent girls through sports) being implemented in three states of India – UP, Bihar & Jharkhand. The programme encourages sport as a means in itself but also uses it to gather girls for discussions about sexuality, health and other issues. The CREA Programme realizes that to bring about change in normative thinking around the rights of girls is not easy and it requires concerted, focused and prolonged interventions and the approach needs to be non-threatening in nature.
Population Foundation of India (PFI) shared learning about their 'edutainment' programme, Main Kuch Bhi Kar Sakti Hoon (MKBKSH),which translates as "I, A Woman, Can Do Anything." More than ten episodes of this hugely successful TV show focused on child marriage & age at first pregnancy and the messages are developed to address the view that 'marriage (for girls) is considered as an opportunity by the community as well as family and not as a problem'. An evaluation study was undertaken in the states of Madhya Pradesh and Bihar to track the impact of the serial and according to PFI's CEO, 'Before watching the serial, for example, only 2 percent of men in the study area realized that early marriage poses a risk to the lives of both mothers and babies; this figure rose to 31 percent among those who watched MKBKSH. The percentage of mothers-in-law who understood the importance of spacing childbirths by at least two to three years increased from 57 percent to 86 percent. The percentage of men who were aware of the Prohibition of Child Marriage Act rose from 54 percent to 90 percent.'
The International Center for Research on Women (ICRW) shared the evaluation of Apni Beti Apna Dhan (ABAD), or "Our Daughter, Our Wealth" scheme in Haryana, India, one of the first conditional cash transfer schemes set up to encourage delaying marriage among girls. It operated between 1994 and 1998 and was unique in that beneficiaries waited out over an 18-year period before receiving any cash transfer, as the conditionality was explicitly based on delayed marriage. Bettering sex ratio, improving girls' education and delaying child marriage were the important expected outcomes of the programme; while ensuring secure and better employment, strengthening the voice of girls as an agency, enabling decision making and empowerment were the envisaged long term outputs. ICRW used an 'instrumental variable approach' in evaluation and did a comparison of eligible beneficiaries with eligible non-beneficiaries from non- contiguous villages, using census methods. The evaluation found that although the programme helped in keeping the girls in schools for a longer period, it couldn't effectively change the attitudes and aspirations of parents and community members. The programme also did not cover the Jaat community which has the highest rates of child marriages in the state. At the end of it, not many beneficiaries got the complete amount of one-time protracted payment, in spite of fulfilling the conditions! Later in the day we discussed the importance of longitudinal studies and how they can help in gathering objective evidence on the impact of different programmes, policies, and interventions. ICRW emphasized the importance of longitudinal research, citing recommendations from, 'Knot Ready', their study of child marriage trends in the sub-continent over the past 15 years and of the effectiveness of programs and policies aimed at delaying marriage that "longer programming and funding cycles may be needed to adequately demonstrate the effect of programs to delay age at marriage".
I shared Young Lives' longitudinal work on youth and adolescence and our newly initiated 'research -to- policy programme' focusing on child marriage and adolescent pregnancy. I also emphasized how the evidence from longitudinal research helps in corroborating certain facts such as age at marriage and age of first delivery, which is difficult otherwise. In conclusion, developing programmes based on evidence from the ground and based on focused, prolonged, and in-depth research will be critical to improving the lives of adolescents in South Asia. As all of the above examples show, approaches need to be non-threatening and participatory in nature – respecting the adolescent as an agent as well as an individual, but also maintaining confidentiality and being non-judgmental. But programmes also need to be realistic – we must include the wider community rather than targeting only adolescents, and whether we like it or not we must include the 'hindering' as well as the 'enabling' actors, systems and forces.