More or Less Equal? New teaching resources based on Young Lives data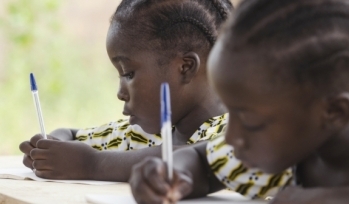 Bring lessons to life with our new classroom resource created in association with Oxfam Education and based on the Young Lives data and interviews with our study children. With separate sessions in Geography, Maths and English, More or Less Equal?  can be used in both a subject-specific and cross-curricular way.
The resources include a wide range of participatory activities to engage learners (age 11 to 16) with the wider world and help them make links between the local and the global. In all subject areas, learners will explore how inequality and poverty affect the lives of children in different parts of the world, including the UK.
Geography
Interpret and communicate geographical information, including qualitative and quantitative data and maps. Understand similarities and differences between places and key processes in human geography.
"Top quality… I love the range of ideas. They are some of the best that I have seen for a long time." Celina Viner, Geography teacher.
Maths
Use real-life data to develop a range of mathematical skills in using fractions, decimals and percentages, in problem solving and in data handling. Interpret data presented in different ways and use statistics to create graphs and charts.
"Pupils were engaged and enjoyed comparing their lives to others around the world. Excellent background information and build-up of concepts." Rachael Horsman, The Mathematical Association.
English
Use real-life stories and information to develop skills in role play and debating, in re-working one style of writing into another, and in reading critically. Appreciate a wide range of life situations and perspectives while developing skills in speaking, listening, reading and writing.
"These excellent resources engage students in discussion and non-fiction reading and writing, with a strong emphasis on collaboration and problem-solving." Gary Snapper, Editor, Teaching English magazine, NATE.
More or Less Equal: Resources for English
More or Less Equal: Resources for Geography