Prevalence of child marriage goes down by 30% in Ethiopia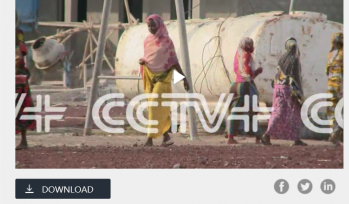 In this newsclip aired on China Global Television Network (CGTN) on 16 March 2018, Young Lives Ethiopia Country Director Alula Pankhust talks about the prevalence of child marriage in Ethiopia. Alula draws on evidence from Young Lives to understand how and where child marriage arises, and highlights that responding to it requires joined-up work with girls, boys, mothers, fathers and the wider community.
This interview was based on an UNICEF report (2018) which documents a downward trend in child marriage in Ethiopia over the past decade.
You may also be interested in this blog from Alula, in which he discusses what needs to be done to keep child marriages trending down, and read this announcement of the 'Young Marriage and Parenthood' sub-study aiming to deepen understanding of the experiences of children who marry. For updates, please follow #YLChildMarriage across social media.