New Podcasts: Country directors' perspectives on research impact challenges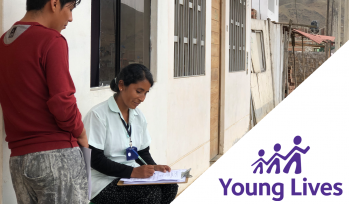 We're delighted to be able to share the first of our podcasts, in our new series reflecting on Young Lives' methodological learning. These episodes were recorded in early February, at our GCRF-supported workshop: Governance and impact of research in low- and middle-income countries; perspectives of Young Lives Country Directors.
The event brought together our country directors from Ethiopia, India and Peru, to be able to share their perspectives as long-term partners of an Oxford-led study. In the first episode, Professor Santiago Cueto, Dr Renu Singh and Dr Alula Pankhurst draw on their considerable experience in research, governance and policy-engagement to highlight the strategies they have used to ensure research impact.
In the second episode the country directors, chaired by Jo Boyden Professor Emeritus, Young Lives' former director, discuss their different approaches to achieving research impact, as well as answering questions from the audience.
In this podcast series, supported by the ESRC and GCRF, Young Lives will reflect on our methodological learning, and the lessons we have drawn from our extensive experience in longitudinal research, as well as the many challenges we have faced. We will be sharing further podcasts from an event held earlier in the year, and hope to be able to share more podcasts in the future.