COVID-19 and the 'ethics of disruption'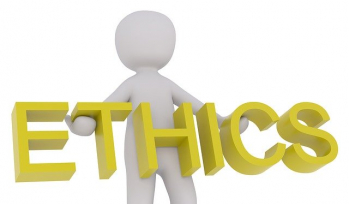 Young Lives never expected to plan research within the traumatic context of a global pandemic.
As researchers with nearly two decades of combined experience with the Young Lives study, Gina as an Anthropologist and Marta as an Economist, this was entirely new ground.  Throughout the rhythm and phases of the study, we have encountered a plethora of ethical and practical challenges in our longitudinal social research with marginalised youth and families in low and middle- income countries.  But the COVID-19 pandemic has brought new and complex considerations to the fore.
Combined, we have a unique perspective to consider the ethics of this new challenge. Gina, working under the umbrella of the ESRC Methodological learning project was already exploring Young Lives' ethical work and interviewing colleagues for an upcoming report. While as Deputy Director of the Young Lives at Work (YLAW) programme, Marta worked rapidly, with the country teams, to adapt the programme so it could continue under very difficult circumstances.
In March 2020 YLAW were poised to start data collection for the next Round – 6 – of our household survey, in which we will interview 11,000 young people and their families, when the reality of the extent and severity of the global pandemic crystallized. In the midst of huge uncertainty and a rapidly evolving crisis, the international team leading the work, had to urgently review:
Which aspects of the research could continue as planned?
Which aspects would have to be adapted or abandoned?
How would we get the work done?
How might the Young Lives families fare in the crisis and what is the study's obligation to them?
It was important to weigh the potential added value of continuing with our data collection plans against the ethical and practical risks involved, both in the immediate- and longer-term. Despite the emergency and increasingly difficult circumstances it was essential that efforts to ensure high quality data and ethical standards were not relaxed or negated. Of particular concern was safeguarding the health and wellbeing of the respondents and staff who make Young Lives happen. Whether it is right to request families and researchers in difficult circumstances to participate in social research at a time of crisis, is an important ethical dilemma.
In a new paper, we explore the 'ethics of disruption',  a term we use to refer to the process of weighing up and mitigating the risks of continuing longitudinal research at a time when COVID-19 has altered the ethical and practical landscape for conducting social research. In the paper, we illustrate some of these dilemmas with reference to a new Young Lives COVID-19 phone survey that was recently launched in lieu of the face-to-face Round 6 household survey (now delayed by one year). We describe how navigating the ethics of disruption in planning the phone survey has involved homing in on three core considerations which underpin Young Lives research.
First, is the need to manage long-term research relationships and reciprocity within an observational research design. Research reciprocity is a core value within Young Lives but 'giving back' to research participants is not straightforward when the study is meant to avoid directly impacting the individuals involved and their developmental outcomes. This is further complicated when carrying out research during a global pandemic.
Second, is the scientific importance of maintaining methodological continuity and consistency across time. It is unclear, for example, whether the new data collected by phone will be comparable with the earlier data collected through in-person surveys which is an important factor in longitudinal analysis.
Third, is the challenge in acting quickly to generate timely evidence that can be used to inform policy responses to COVID-19, lest the opportunity to usefully contribute be missed. Concurrently, longitudinal researchers must not lose sight of the longer-term perspective and of the potential repercussions on future rounds of data collection. We suggest in the paper that finding the balance between the two is tricky.
With Young Lives data going back to 2002 and two more rounds of household survey planned through to 2024, the study is uniquely positioned to provide information on both the short and medium term impacts of COVID-19 on the current generation of youth that stand to be most affected by this global catastrophe. It is a scholarly privilege to carry out this research, but one that comes with tremendous ethical responsibility to the study's young people and families for whom the effects of the crisis will be long-lasting. 
Download the pre-print paper here: https://www.preprints.org/manuscript/202006.0262/v1
Pre-print citation: Crivello, G.; Favara, M. COVID-19 and the 'Ethics of Disruption': Current Dilemmas Facing Longitudinal Research in Low- and Middle-Income Countries. Preprints 2020, 2020060262 (doi: 10.20944/preprints202006.0262.v1).
The paper is one of a series of reflective papers and blogs being produced on the COVID-19 phone survey and 'Young Lives at Work' programme (2020-2026) funded by DFID, and as part of the 'Methodological Learning and Lessons from Young Lives' project (2019-2020) funded by the Economic and Social Research Council (ES/T001615/1).