Impact of Social Norms on Transitions to Adulthood in Ethiopia - latest Young Lives Illustration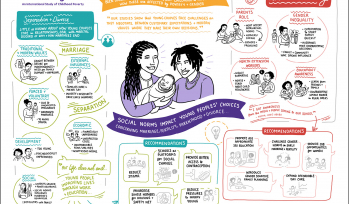 This is the third of four illustrations about transitions to adulthood in Ethiopia. In the last year, the Young Lives Ethiopia team have been looking at the transitions from childhood to adulthood and how these are affected by poverty and gender. This illustration explores the social norms influencing these transitions. 
You can view the illustration on our infographics page here.  This illustration is part of our current reseach into Gendered Transistions to Adulthood in Ethiopia, for which we are publishing 8 Working Papers and 8 Policy Papers.