Andy McKay steps down as Young Lives Director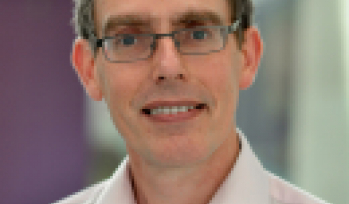 Andy McKay steps down as Young Lives Director
July 2021
Andy McKay has decided to step down as Director of Young Lives as of 31 August 2021 and will return to his role as Professor of Development Economics at the University of Sussex.
Andy joined Young Lives in July 2020 and has supported our global team, recognising the strengths and contributions of all, to deliver a multifaceted research programme in what has been a very challenging year.
During the last twelve months, the team has delivered successful, high profile research and sustained policy impact.  The innovative four country COVID-19 phone survey on the impacts of the pandemic on the young people in our study is a particular highlight, alongside research on gendered transitions to adulthood in Ethiopia, an investigation into disability in India, work capturing methodological lessons from Young Lives' 20 year longitudinal study and much more.
Young Lives has an exciting programme of research and policy work ahead.  At the same time, we aim to secure funding to deliver subsequent survey rounds, alongside which we require additional resources to support the country teams, to invest in core qualitative research, and to further enhance our communications and policy activities  With the budget for this financial year in place and plans for the next round of phone surveys well underway, Andy has decided this is the right moment to hand over the reins to a new Director to have the opportunity to lead the team through this next phase.
"We are thankful to Andy for all his contributions to Young Lives during the year and for the commitment he has shown to the program.  All his colleagues in Young Lives and the Department wish him every success in his return to Sussex" Diego Sánchez-Ancochea, Head of the Oxford Department of International Development
News of Andy's replacement will be shared later in July.